Lesley D'Souza, Naturopathic Doctor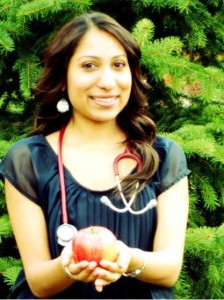 Naturopathic doctors (NDs) are primary care providers and use a comprehensive approach to assist patients in disease prevention and improving overall health. NDs are unique in their treatment methods and look at the root cause of illness, rather than just suppressing the symptoms. Naturopathic treatment draws from a number of modalities and is tailored to the individual.
Naturopathic Treatments:
Clinical Nutrition
Botanical Medicine
Traditional Chinese Medicine & Acupuncture
Homeopathy
Lifestyle Counselling
Conditions Treated:
Women's Health: Fertility & Pregnancy Support, Menopause, Menstrual Irregularities, Hormone Imbalances
Pediatric Health: Autism Spectrum Disorders, Allergies, Eczema & Asthma, Immune support
Digestive Health: Acid Reflux, Gas & Bloating, IBS, Crohn's & Colitis, Food Allergies
Endocrine Health: Estrogen imbalance, Thyroid disorders, Diabetes
Psychiatric Health: Addiction, Depression & Anxiety, Insomnia
General Health: High blood pressure & Cholesterol, Weight management, Recurrent Colds & Flu's, Low Energy
Call now to book your free 15 minute consultation!
416-231-9502
** Most services covered under extended healthcare **