About us
Kingsway Health by the Lake is located in the Mimico neighbourhood in West Toronto. The office provides a multidisciplinary approach to treatment with acupuncture, chiropractic, registered massage therapy, chiropody, laser therapy and exercise prescription available to meet the individual needs of each patient. Our office is an Authorized IDEAL PROTEIN centre and provides one-on-one coaching for healthy weight loss as well as carrying Adeeva vitamins for those who are looking to optimize their health.
Dr. Donald Henderson
B.Sc., D.C., F.C.C.S., F.C.C.R. -

Chiropractic Consultant

Dr. Donald Henderson is a chiropractor with specialty training in neuromusculoskeletal disorders and radiology of bone and joint disorders. He has been a consultant to insurance companies, worker's compensation and formerly president of the Ontario and Canadian Chiropractic Associations. He chaired and edited the C.C.A.'s Clinical Practice Guidelines (Glenerin) Document.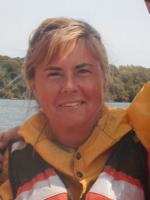 B.A., D.C -

Chiropractic , Ideal Protein

Dr. Maureen Henderson has been a practicing chiropractor and lived in Etobicoke since 1975. As such she has enjoyed treating whole generations of patients from newborns to those in their 90's and helping them maintain a healthy lifestyle. Her passion for chiropractic and wellbeing extends into weight loss management and smoking cessation to enhance patients overall health.

She enjoys working side by side with her son Shawn who is also a chiropractor, and daughter Shayne who provides Massage Therapy and acupuncture. She also has 3 young granddaughters, Kaitlyn, Ryan and Rowan who round out her busy schedule. She loves to walk, run and rollerblade along the beautiful Etobicoke waterfront.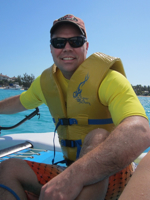 Dr. Shawn Henderson
BSc, DC, FCCO(C), FCCRS(C) -

Acupuncture, Chiropractic

Dr. Shawn Henderson has been in practice since his graduation from Canadian Memorial Chiropractic College in Toronto in 1998. Born and raised in Etobicoke it is a pleasure and a privilege to work and help patients in the area. Dr. Shawn is also a registered acupuncturist and has practiced needle and electro-acupuncture for the last 15 years. Interest in continual education and professional development has led to post-graduate fellowships in the areas of orthopaedics and rehabilitation.

Dr. Shawn's main interest is to enable people to not only control their health, but to optimize their activity and athletic potential through the Chiropractic Lifestyle and being proactive with their health goals. When patients understand that they possess the natural ability to heal themselves as long as they are given the proper environment, it reinforces to them that lifestyle habits and choices are critical to health and longevity.

Family time with his wife Jodee and 4-year old daughter Kaitlyn provides balance as well as interest in personal fitness and exercise, running and playing guitar.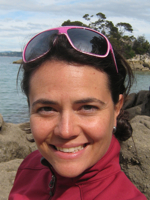 Shayne Henderson
B.Kin., R.Kin., R.M.T. -

Massage Therapy, Acupuncture

Shayne Henderson graduated from McMaster University in 1997 with a degree in Kinesiology, which became a regulated health profession in 2013. She became a Registered Massage Therapist in 2001. Over the course of her career, Shayne has worked with individuals with diverse needs to create specific rehabilitation programs to promote proper muscle balance, correct alignment and injury prevention. Treatments emphasize the importance of proper movement and function. In order to achieve these goals, emphasis is placed on optimal movement patterns, core stability and proprioception (balance sense). Shayne continually takes courses with specific focus on proper movement, function and alignment to treat a variety of issues ranging from stress reduction and relaxation to injury rehabilitation and prevention.

Additionally, Shayne is passionate about the pre and post-natal stages of a women's life. Understanding what challenges and blessings this stage of life brings, she offers treatment, education and resources to help make the transition a little easier. She has a specific focus on helping women heal diastasis recti and pelvic health issues, through alignment and corrective exercises. In all aspects of treatment, she meets the body where it is, and works with you to get it where you want it to be.

Shayne believes it is important maintain a healthy balance in all aspects of life. Outside of the office Shayne can be found running or walking along the lake, playing in the park with her husband and their 2 daughters, or being active in any way possible. She loves to travel and be out in nature.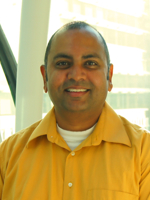 Nat Rave
D. Ch. -

Chiropody

Sreenath (Nat) Rave D.Ch. is a registered chiropodist. He graduated from the Michener Institute for Applied Health Sciences in 1995. Nat has been an associate at Kingsway Health since 2000. He is currently on staff at St. Michael's Hospital and is a part of the wound care team. In this role, his primary focus is providing care across all of the inpatient units and outpatients from the Hemodialysis unit.

Prior to joining St. Michael's hospital, Nat was on staff at Toronto Rehab from 1995 – 2009 where he was the Corporate Practice Leader and Clinical Coordinator 2004 – 2009. Nat currently teaches in the St. Michael's hospital wound care program, "Best Practices in Diabetic Foot Ulcer Care and Adjunctive Therapies". He continues to mentor Chiropody interns, medical and endocrine residents, and is an advisor to the CanMeds plastic surgery residents.

Working in both the public and private sectors has given Nat a very unique perspective on healthcare in Ontario.

"I believe that the true key to the management of the diabetic foot is a coordinated effort between healthcare practitioners and the patient. By working together we can maximize foot care and health care needs"
Gavin Badyal
D.Ch. -

Chiropody

Gavin Badyal completed his residency at the Toronto Rehabilitation Institute and has worked with the Northers Diabetic Health Network at the Huntsville District Memorial Hospital and the Oakville Trafalgar Memorial hospital. Currently Gavin is the staff Chiropodist at Toronto Rehabilitation Institute which is the largest rehab hospital in Canada and the Hamilton Urban Core community health centre. His area of specialty is primarily wound care in diabetic patients, surgery and biomechanics. Gavin is also a clinical instructor with the Michener Institute for final year interns.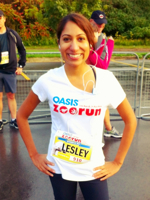 Lesley D'Souza
B.Sc. (Hons), N.D. -

Naturopath, Acupuncture

Lesley D'Souza, ND began her studies at the University of Toronto, obtaining a Bachelors of Science in Human Biology. She then received her Doctorate of Naturopathic Medicine at The Canadian College of Naturopathic Medicine in Toronto. Going beyond the curriculum, Lesley advanced her education in Traditional Chinese Medicine with an externship at the National Hospital for Traditional Medicine in Hanoi, Vietnam.

Lesley has a special interest in women's health, fertility and pregnancy support as well as pediatric care. Recognizing the uniqueness of every individual, her focus is on a personalized approach to healthcare and to help her patients to achieve a balanced lifestyle and long term wellness.

In her spare time Lesley loves to travel and experience different cultures and especially food! She likes being active outside whether its running, hiking or just strolling by the water.